Reliable. Respected. Responsive. One Integral Team Providing Excellent Project Delivery.
DeCarlo & Doll, Inc. was founded in 1980 and acquired by Luchs Consulting Engineers in 2006. Working as one integral team, Luchs/DeCarlo & Doll specialize in civil, highway, traffic, structural and utility design, as well as architecture and inspection services.
Every infrastructure improvement project begins with understanding your unique needs. Our passion is solving your challenges. We exist because of you, our client, and we are grateful for each one of you. Take a look through our site, call us, or stop by our office in Meriden for a visit ~ you are always welcome! And please Follow Us on LinkedIn to stay up to date on all the latest industry and company news.
---
Award Winning Client Service
Luchs / DeCarlo & Doll is honored to be the recipient of the
2016 CT Association of Street & Highway Officials (CASHO)
Distinguished Service Award *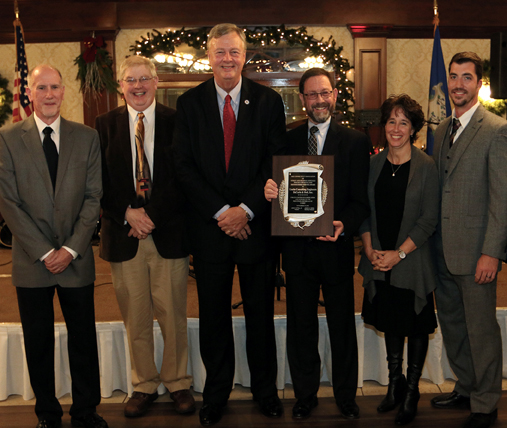 * Since 2014, CASHO's Board of Directors has been presenting a Distinguished Service Award specifically to a consulting engineering firm that has demonstrated a willingness to "go above and beyond the call of duty" to provide technical advice and services to their member municipalities.
Contact Us Today ›