Educational Facilities
Featuring a staff of professionals with expertise in a diverse range of engineering disciplines, Luchs/DeCarol & Doll has extensive experience working on school design projects at the primary, high school and collegiate level. Our ability to provide architectural engineering, civil engineering, land surveying, permitting and construction administration services allows our education clients a seamless process of comprehensive services.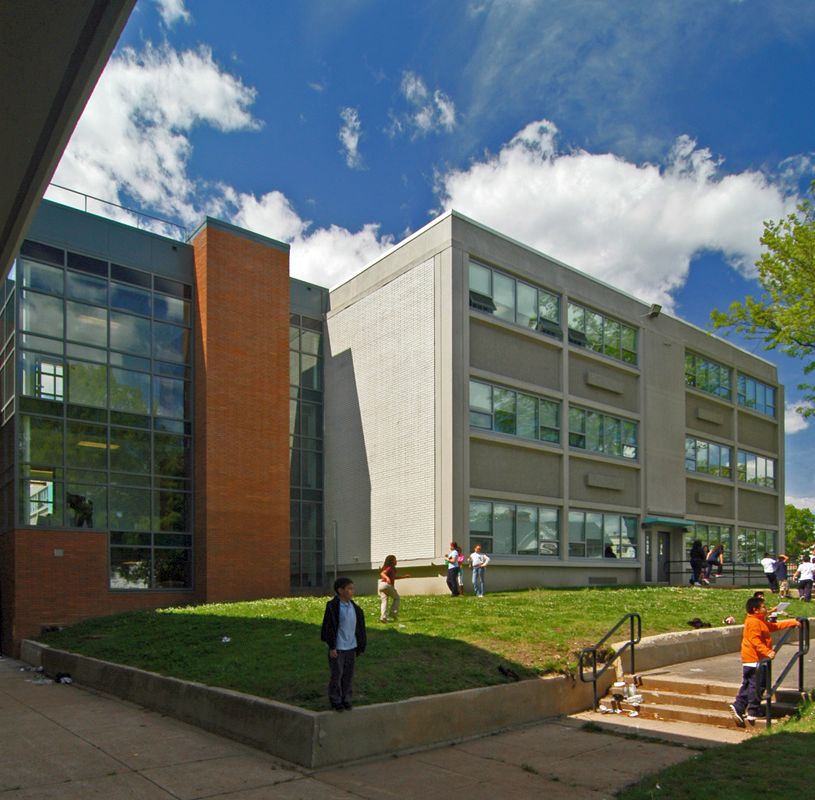 Educational facilities present unique challenges as there are many equally high priority considerations to be addressed and balanced including:
Aesthetically pleasing and welcoming environment where students can thrive
Scholastically functional and efficient spaces to maximize learning
Able to accommodate rapidly changing technology
Environmental safety considerations
Meet all ADA requirements
Compliance with all building code and permitting requirements
Provide for extracurricular activities
Incorporation of sustainable and green practices
Interests of numerous stakeholders including administration, teachers, parents, students, community members, local government, taxpayers, local business owners and more.
Some of our educational projects include:
Bryant Elementary School, Bridgeport, CT

Middletown High School

Cheshire High School, Cheshire, CT
Columbus School, Bridgeport, CT
Cooperative Education Services Special Education Center, Trumbull, CT
Danbury Magnet School for International Studies, Danbury, CT
Derby Middle School, Derby, CT
Fair Haven Middle School, New Haven, CT
Madison Middle School, Trumbull, CT
Maloney High School, Meriden, CT
Middlebrook School, Wilton, CT
Middletown High School, Middletown, CT
North Haven High School, North Haven, CT
Spring Glen Elementary School, Hamden, CT
Truman School, New Haven, CT
University of Connecticut On-Call Architectural Services, Storrs, CT
Western Connecticut State University Access Road, Danbury, CT
Western Connecticut State University Athletic Complex, Danbury, CT