Main Street Bridge Framingham, MA
Luchs designed the rehabilitation of this beautiful historic bridge located in Framingham, MA which is sited on the ancient trail known as the Old Connecticut Path.
Main Street Bridge, a bowstring arch bridge, carries Main Street over the Sudbury River in Framingham, Massachusetts. It is also referred to as Sudbury River Bridge and Warren Bridge. The existing 70' long structure was built in 1878, and first rehabilitated in 1952. It carries average daily traffic of 7,950 vehicles.
Luchs designed the rehabilitation of this historic truss including: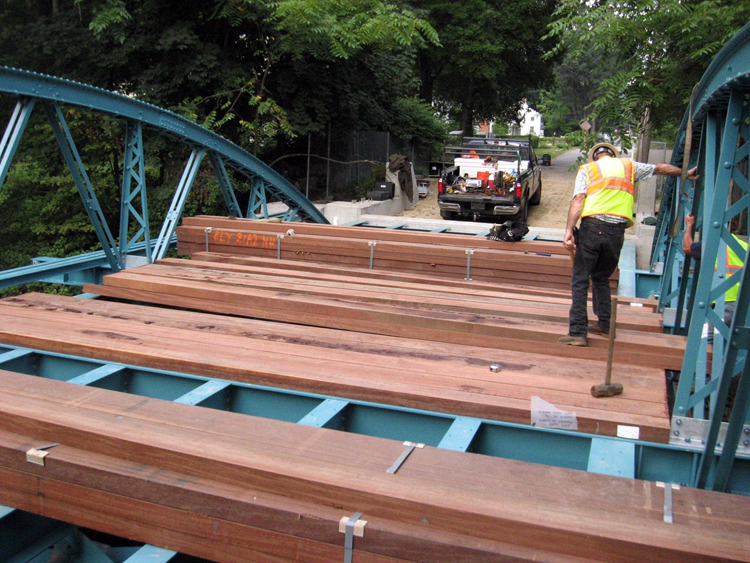 replacing the floor beams and stringers
rehabilitating the existing trusses
replacing the bridge deck and sidewalk with Ekki timber decking
modifying the existing abutments and bridge seats
replacing the existing bridge rail with new traffic rail
refurbishing the existing pedestrian rail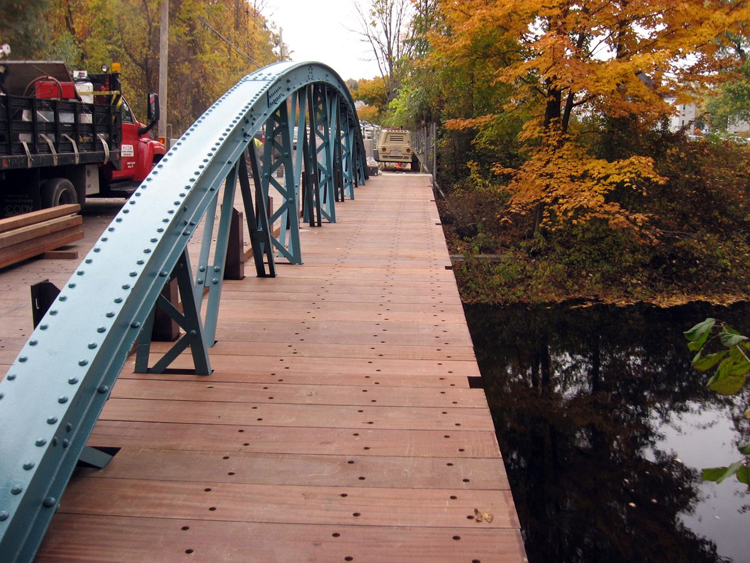 The project was coordinated with the Massachusetts Historical Commission as the bridge is eligible for the National Register of Historic Places.